Mobile IV Hydration, Vitamins, & Goodness Services Located in Dallas Texas
Workout Recovery
Wellness & Anti Aging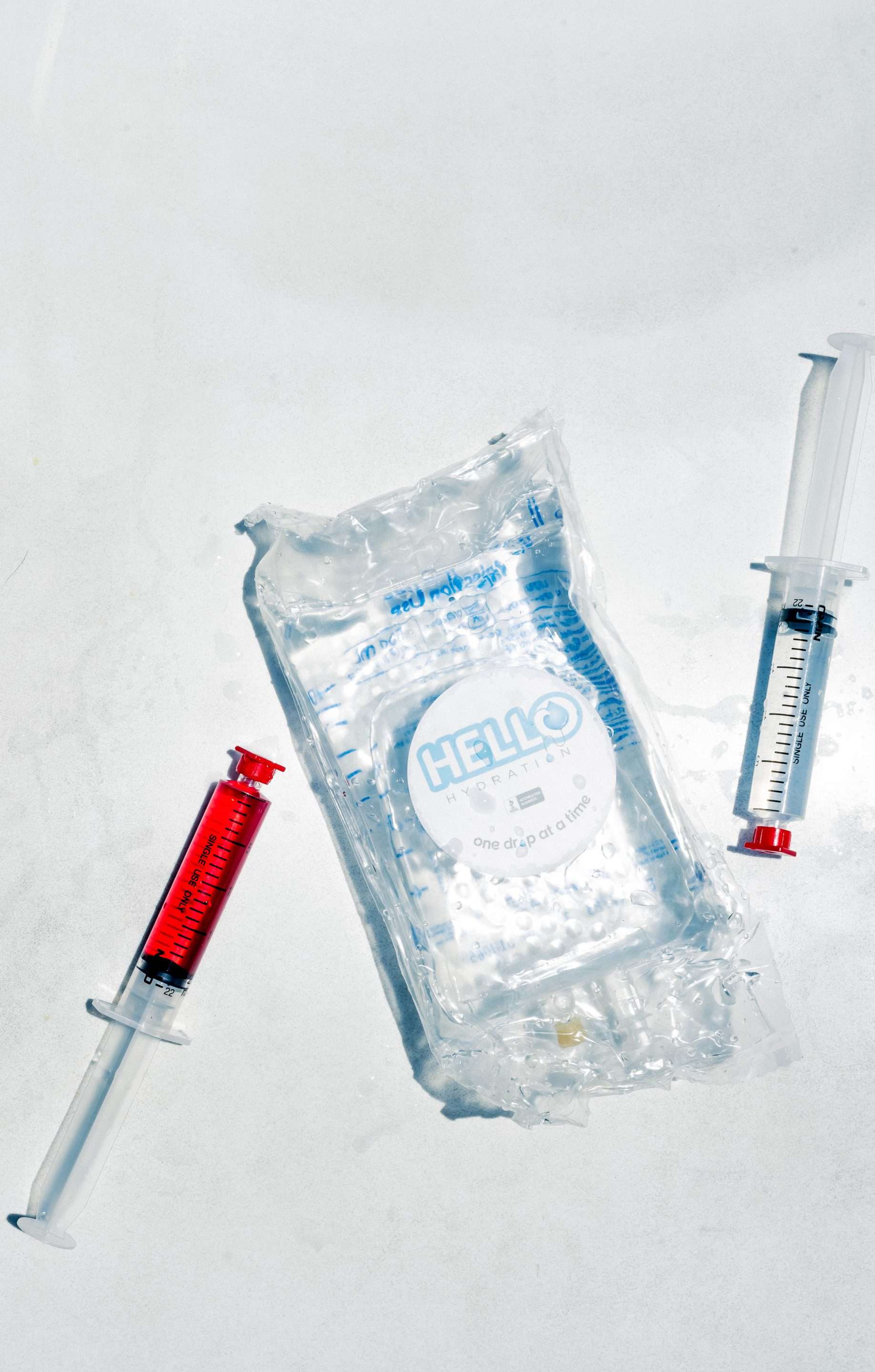 Looking to build your inner beast and power up into a stronger version of yourself? Whether pre-workouts are your thing, or you're more about post-workout recovery, this drip may be just what you need to improve performance. The Beast Maker is one liter of IV fluid packed with vitamins, minerals, and amino acids; it's a great addition to push your workouts to the next level. And if sore muscles are slowing you down, you can add some Toradol to your drip for minor pain relief after that intense workout! Time to get your inner beast going #beastmode
Good For:

Hey Partner! Looking for a way to kickstart your healthy habits? Look no further than "The Cowboy". It's full speed ahead with this drip that contains one liter of IV fluid, High Dose Vitamin C (25 Grams), B vitamins, Taurine, Zinc, and Alpha Lipoic Acid. This drip is finished off with a FastVitaminIV®Push and a High Dose Glutathione push (2 Grams) to add in those extra vitamins, minerals, amino acids, and antioxidants. This comprehensive package should get you off to the races in a flash. #notmyfirstrodeo
Good For: 

This drip is a go-to for immune support! The defender packs a punch to help your defenses when they are down, or when you want to give your immune system a boost. Some of our clients love to take this drip when they have been exposed to someone who was under the weather. Other clients like to do it when they aren't feeling so hot themselves. Along with vitamins, minerals, and amino acids, this drip contains one liter of IV fluid with high dose Vitamin C. While it's no substitute for going to the doctor, it can help you feel more like yourself as you replenish fluids and load up on that Vitamin C your body needs when you're sluggish. Because everyone loves a good defense.
Good For:

Seasonal allergies got you in a funk? This drip should be your favorite friend when you're suffering with those pesky allergens. This allergy relief drip contains 1 liter of IV fluids, a minor pain reliever for that headache, an anti-inflammatory to help with those congestion symptoms and some vitamins to boost your energy. Some of our clients like to do this drip before they head out to the Dallas Arboretum, the Fort Worth Zoo, or before going for a run on the Katy Trail. Don't let that allergy funk keep you down, fight it with the Funk Fixer!
Good for:

Feeling hungover after a fun night out in Uptown, Bishop Arts, or Victory Park? Dehydration is the most likely culprit for your hangover symptoms. Want to feel better faster? Say goodbye hangover, and Hello to Hydration! Includes 1 liter of IV fluid and some good stuff to help relieve heartburn, nausea, and that unfortunate pounding headache. There is no prize for suffering… phone a friend at Hello Hydration for a hangover helper! You can even plan ahead if you know what's in store after a bachelor party, bachelorette party, or birthday spectacular! Group discounts available! #saynotohangovers
Good for:

The Hangover Helper Max
$250
We all love a good night out in Dallas, especially at some of our favorite spots like Federales, Electric Shuffle, Top Golf, Trinity Groves, and Manhattan Ale Project. But sometimes those mornings after can be a pain; if you're feeling rough from being "overserved", you don't have to suffer through that headache, heartburn, nausea, or even that pesky cottonmouth. Try the Hangover Helper Max when you've really gone and done it. This drip has all the good stuff in the Hangover Helper Drip but adds an extra bag of IV fluid (for 2 liters total). #justsaynotohangovers.
Good for: 
The Have it Your Way
$200
Know exactly what you want?! If our other drips seem interesting, but you only want fluids and a couple of additives or specific vitamins, this drip might be for you. Pick a few things and get hydrated your way! This drip includes one liter of IV fluids, and up to three additives (or more "a la cart"). 
New to Hydration or never had an IV before? No worries! If you're interested in IV hydration but you're not sure what to get or what to expect, you're in the right place. We'll talk through what you're looking to accomplish (tell us what you're feeling or what you're interested in and we can make some recommendations based on our physician-backed protocols). 
Good for:

Headaches got you down?! No one likes a constant throbbing head. If you're looking for some migraine relief, this IV drip is for you. This drip which contains one liter of IV fluids, electrolytes, caffeine and pain relief, can help when you have a headache, especially during allergy season, or if you're feeling extra dehydrated. Keep in mind if it's a severe headache or you've had some type of recent illness or injury, you should seek medical attention in case it's something more serious. Gotta keep your head straight! 
Good for:

This is the original immune system boosting cocktail created by Dr. John Myers to treat an array of conditions, which is why it's such a popular IV therapy drip! Research has found it to be effective against a wide range of clinical conditions—anything from acute muscle spasms to chronic conditions like asthma, fibromyalgia, chronic fatigue, migraines, seasonal allergic rhinitis (aka allergies) and other disorders that impact your immune system. This drip contains IV fluids, vitamins, minerals, electrolytes and pain relief. If you're new to IV therapy, this is a good IV hydration drip to try! 
Good for:

The Rapid Recovery IV Bomb
$315
Want to feel like a winner? Looking for an added boost to your hydration drip? Well, this one is the bomb! This drip contains one liter of IV fluids, plus vitamins, minerals and it includes a FastVitaminIV
®
Push. It's a proprietary blend developed by Dr. Craig Koniver which is loaded with 19 vitamins, minerals and amino acids and it's a total rush! #pumpedfordays
Good for:

Feeling not so normal and a bit dehydrated? This drip is no Fuss, no frills. Just some saline to replenish those fluids you might be missing. Includes 1 liter of normal saline IV fluid, for when you want to take sub-standard up a notch.
Good for:


This Vitamin Push is like nothing you've ever experienced, and it's one of our favorites! Hello Hydration is an exclusive provider of this Koniver Wellness Product. It's a proprietary blend developed by Dr. Craig Koniver, of Koniver Wellness, who is a health and human performance expert in nutrient and science-driven protocols for performance and longevity. This IV push is meant to be infused quickly (that's why it's called a push) and it's loaded with 19 vitamins, minerals and amino acids. You'll feel the rush as it works its way through your body and even for a few days after. It's a great option for athletes, health gurus, and anyone looking to optimize performance or improve health and wellness.
Good for:

Glutathione High Dose
$65
Looking to protect your body from toxins and promote longevity? Glutathione is a powerful antioxidant that plays a critical role in detoxification and healthy aging. This IV push can promote a healthy liver, help your body right off free radicals and reduce chronic inflammation! Get some Glutathione in your corner for some added protection from toxins and to promote your overall wellness!
Good for: 

Glutathione Higher Dose
$100
Powerful antioxidant. Great for liver detoxification, glowing skin, hair and nails. Prepare to look and feel your bestest.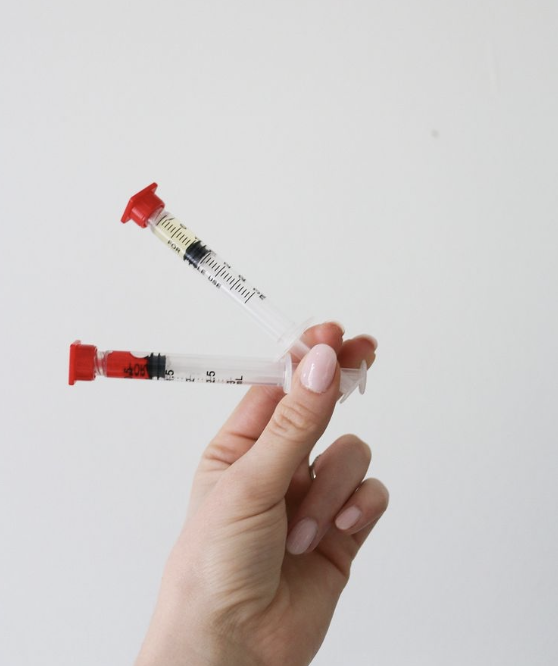 Standard B12 Injection. Good for energy and a little extra oomph.
Good For:

A powerful mix of lipotropic agents including MIC complex, B vitamins and amino acids. Helps boost metabolism and make energy use more efficient. Great at helping brides fit into that dress and carving out beach bods. Works for men and women.
Good For:

Just like our Skinny Shots but discounted 25%. Due to new restrictions packs are currently only available for self administration. In order to say thanks for doing these yourself we are now including one extra shot. Helping you get your 6 pack with our 6 pack.
Who wants a 6 pack when you can have a 12 pack. Actually we want a 6 pack too but a 12 pack of skinny shots will help you meet your weight loss goals.
Super B complex injection. More b's than a honey farmer. Puts some pep in your step.
Toradol is a nonsteroidal, anti-inflammatory drug (NSAID) that works by blocking pain and inflammation. This can help decrease swelling, pain, or fever. It's like ibuprofen only better, faster, stronger!
Good For:

1 Gm of vitamin C to help with immune support and to keep your skin looking great.
Good For:

We want to help
IV Hydration & nutrient Replenishment
We want to be part of the solution to hydrate America. Or at least Texas. But Texas is pretty big, so, you know… we started this company because we believe we can provide an efficient solution and help people feel awesome. And who doesn't like to feel awesome?!
Our focus is on your convenience. Our team of medical professionals provides one-on-one consultations and appointments at a location of your choice where we deliver intravenous (IV) fluids, vitamins, minerals, and anti-oxidants based on physician-established protocols.
Through a vigorous vetting process, we have done the work on finding the best available products so you don't have to. We provide individually tailored wellness and anti-aging regimens as well as vitamin and hydration protocols to help you achieve and maintain peak performance.
Contact us to schedule an appointment
on-demand mobile iv therapy
*The services provided have not been evaluated by the Food and Drug Administration. These products are not intended to diagnose, treat, cure or prevent any disease. The material on this website is provided for informational purposes only and is not medical advice.