Mobile IV Hydration, Vitamins, & Goodness
"big-time" small-business
Our Story
Hello Hydration is a "big-time" small-business started by us, Nick & Cindy Solis, a husband and wife duo in "Big D". We're both native Texans that have a lot in common. We are Latinos, born & raised in border towns, ICU nurses by trade, sales & marketing pros by experience, and former "Corporate Big-Wigs". Our life skills have taught us that preventative medicine is the key to health and wellness. We both definitely live the "work-hard-play-hard" philosophy, just ask anyone who knows us. We also believe that just because you work hard and play hard, it doesn't mean you have to "hangover hard", "recover hard" from a workout, or even "age hard".
One weekend, a friend of ours came to Dallas for an event his company was sponsoring. It was no surprise that after hanging with our friend Oscar Leyva—the inspiration for this business—Nick was a believer. Not only did we not have to suffer through a hangover, but Nick found some relief from a gout flare-up, and Cindy found some relief from his bad attitude. Thanks to our good friends at Smooth Aesthetics Austin, for lighting the fire that is now Hello Hydration. We're also excited to be an exclusive provider of Koniver Wellness Products. We've tried them ourselves and think you should too.
President & CEO
Nick Solis
Veteran, Medic, ICU nurse, runner, crazy person, sports fanatic, fierce competitor in just-about-anything, BBQ Pit Master, and a real-life "Mister Fix-it". Nick has never met a stranger, he is the life of the party, and will try just about anything once. After recently being diagnosed with gout just one week after winning "free beer for a year" at a local brewery [womp womp], Nick got sick of dealing with the pain and limitations associated with gout flare-ups. He made some drastic changes to his diet, combined his business savviness with his passion for helping people, and said "boom, let's do this!". And just like that, Hello Hydration has taken off and helped not only our household, but tons of people throughout Texas.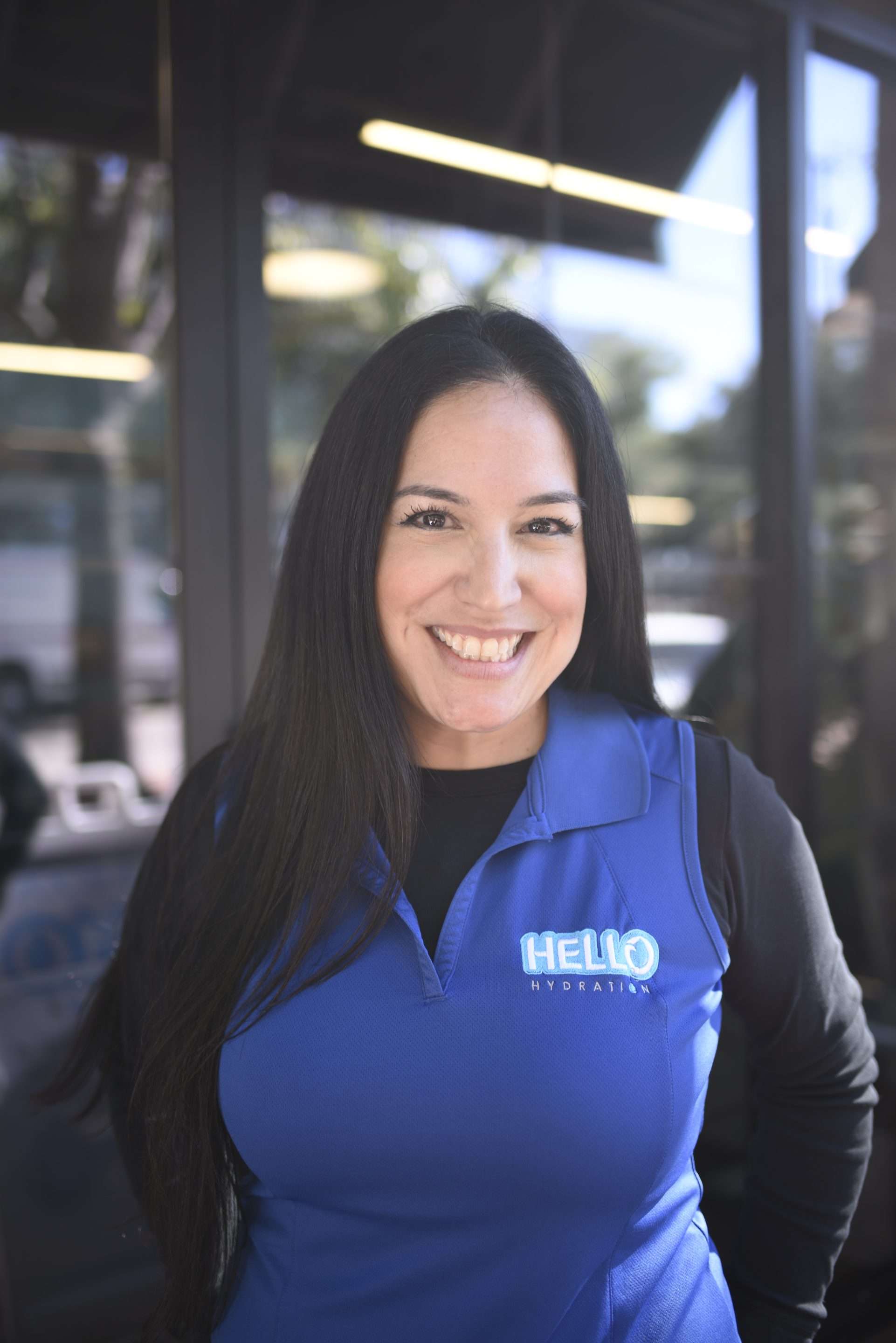 Chief Clinical Officer
Cindy Solis, MSN,RN
Nurse, Latina, Educator, music junkie, expert persuader, member of a very [large & loud] awesome family, road warrior, nerd at heart, & wife made of equal parts sweet-and-sarcastic. Cindy has a master's in nursing education, is a former ICU nurse, and is well known for her love of sodas and love-hate relationship with drinking water. After a swift kick in the pantalones from her pushy husband and friends, she now stays hydrated and loaded up on vitamins and minerals thanks to Hello Hydration and Smooth Aesthetics Austin (and a quick shout out to Soda Stream for their sparkling water)!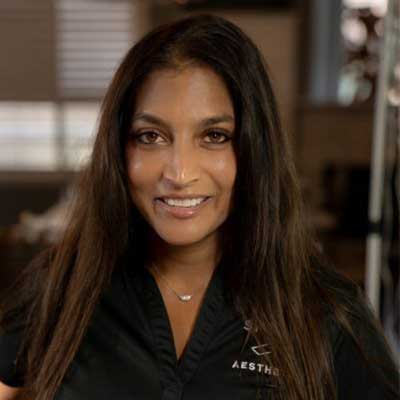 Medical Director
Dr. Aarti Leyva, MD
Physician, mom, wife, part-time athlete, native Texan, ER
[email protected]
$$, and one of the only physicians you'll find who starts their own IV's! Dr. Leyva has been practicing medicine since 2002. She is board certified in Emergency Medicine and has dedicated her life to improving the health of her community. She's not only smart, but she's pretty fun to be around. We're excited to have her on our team, and you should be excited to have her in your corner.